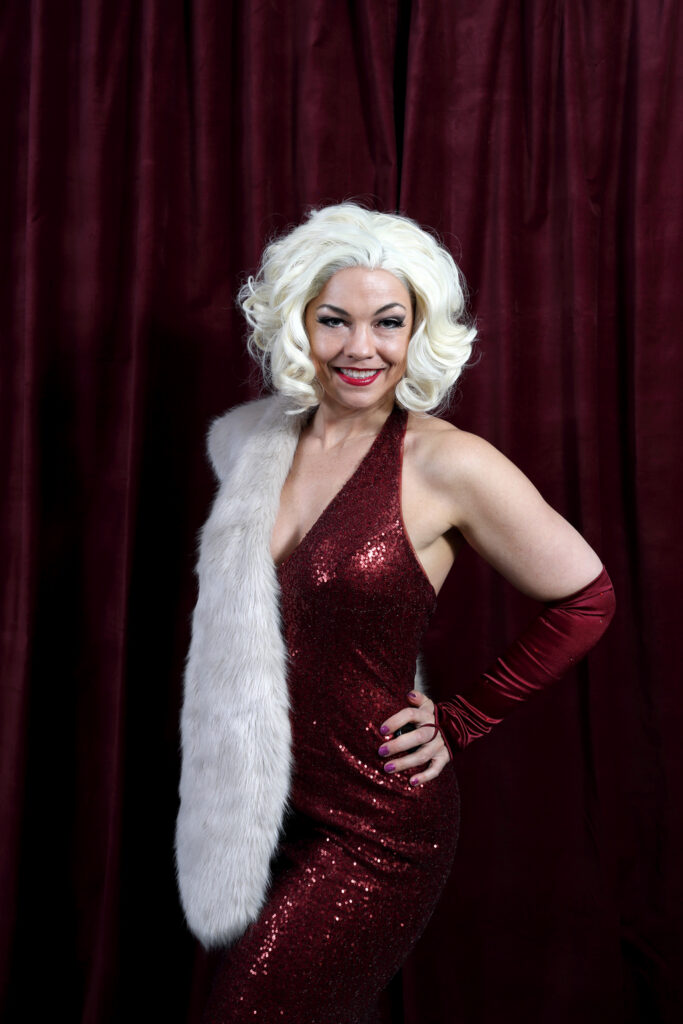 "The crown jewel of classic burlesque in Iceland", Maria Callista is a burlesque diva that teases with both humour and charm. She channels the glamour of a bygone era and is admired for her classic energy and elegance. Maria always amazes the audience with her captivating performances and has a wide range of acts that tease and tickle. 
Maria has been performing on stage since 2002, both nationally and internationally. Before entering burlesque she was a belly dancer and while living and performing in London in 2005-2008 she was introduced to burlesque. After moving back to Iceland she began performing with troupes and in 2017 she took the newborn Reykjavik burlesque scene by storm.
Maria Callista has graced the stage at some of Iceland renowned burlesque shows and events, such as Reykjavik Kabarett, Búkalú and Reykjavik Fringe Festival. In 2019 she had the honour of performing at Dublin Burlesque Festival. She is the co-producer of burlesque ensemble Dömur og herra (Ladies and a Gentleman) who made their international debut at Brighton Fringe Festival in 2019. Maria is also a member of burlesque group Túttífrútturnar (The Tutti Frutties).
To book Maria please get in touch via the contact page.