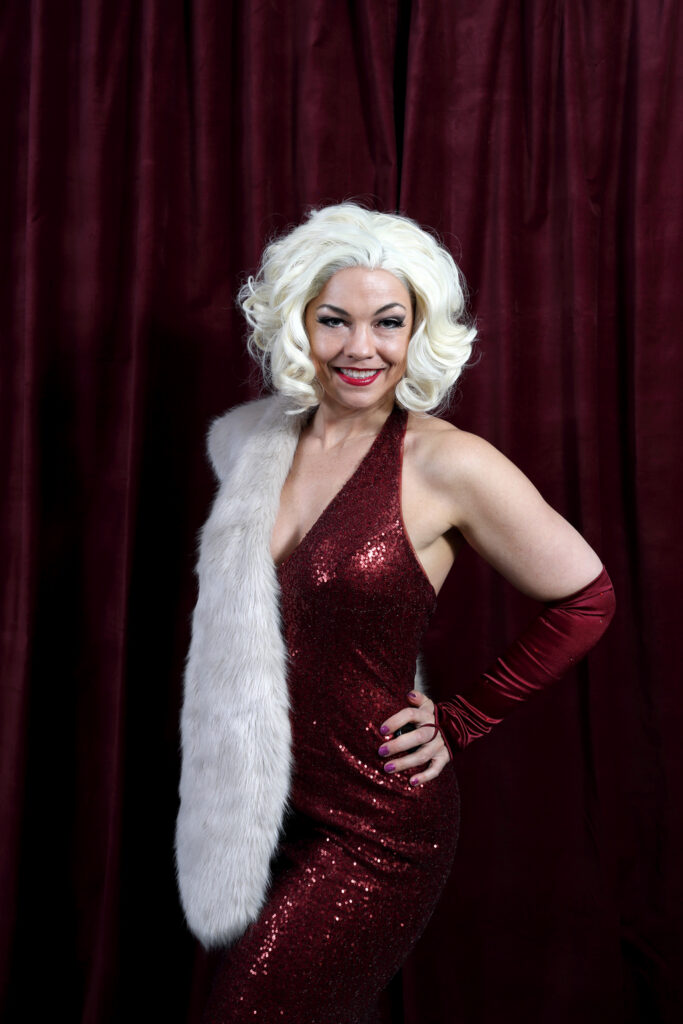 Maria Callista is a burlesque artist and performer from Reykjavik, Iceland. She brings a bewitching blend of classic burlesque, vintage glamour and modern sensibility to the stage. Her irresistible charm, elegance and playful sense of humour never fail to impress the audience, rendering them completely spellbound.
Since 2002 Maria has been performing on stage both nationally and internationally. Originally a belly dancer, her journey took an exhilarating turn when she discovered the captivating world of burlesque during her time in London from 2005 to 2008. In 2009 Maria began performing with troupes and in 2017 she took the emerging Reykjavik burlesque scene by storm, leading the way for classic burlesque in Iceland.
Maria has graced the stage at some of Iceland's prominent burlesque shows and events, including Reykjavik Kabarett, Búkalú, Kjallarakabarett and Reykjavik Fringe Festival. In 2019 she had the honour of performing at Dublin Burlesque Festival and Brighton Fringe Festival. She is a member of burlesque ensemble Dömur og herra (Ladies and a gentleman) who have been entertaining audiences since 2017. 
Through the years, Maria Callista has continued to integrate her distinctive flair into this captivating art form, infusing it with a touch of her own magic while staying true to the timeless essence of classic burlesque. Prepare to be enchanted and surrender to the intoxicating spell she casts upon the stage.
To book Maria please get in touch via the contact page.