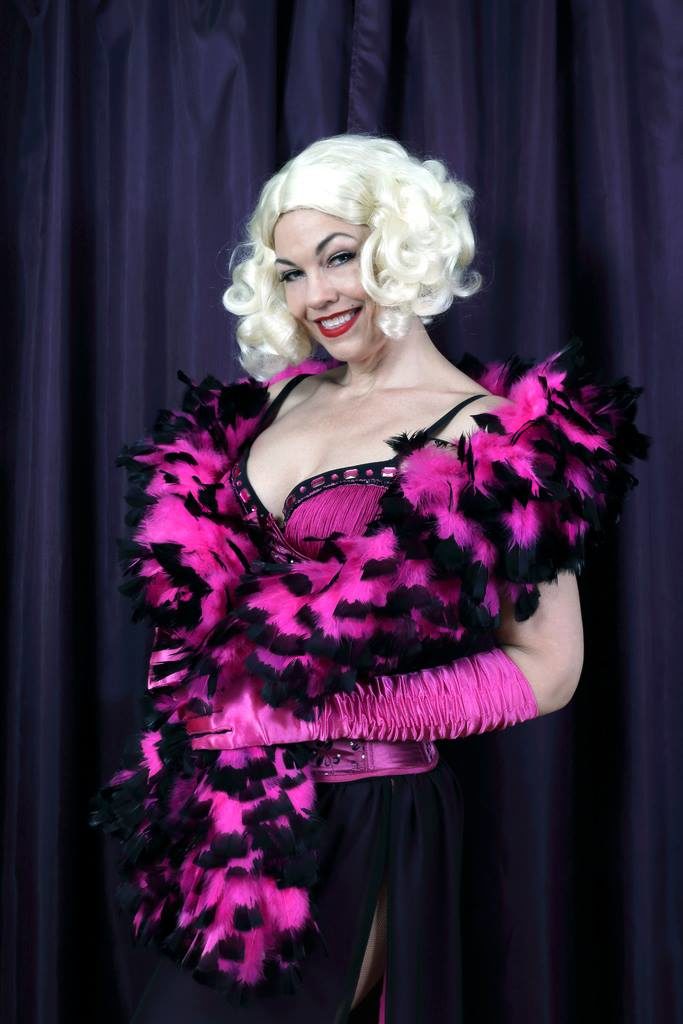 Callista, Maria Callista! Hailed as the classic queen, this fierce temptress is one of the crown jewels of Icelandic burlesque. She is known for her sizzling bump and grind, mixed with humour, elegance and vintage glamour. 
Maria Callista has been performing on stage since 2002, both nationally and internationally. She was first introduced to burlesque while living in London during the years of 2005-2008 and shortly thereafter she began performing with troupes. In 2017 she burst into the new born Reykjavik burlesque scene and has been charming the audience ever since. 
Maria is the co-producer of burlesque ensemble Ladies and a Gentleman, a member of burlesque group Túttífrútturnar and she has graced the stage at some of Iceland renowned burlesque shows including Reykjavík Kabarett and Búkalú. 
Dare to be seduced by the Icelandic temptress!