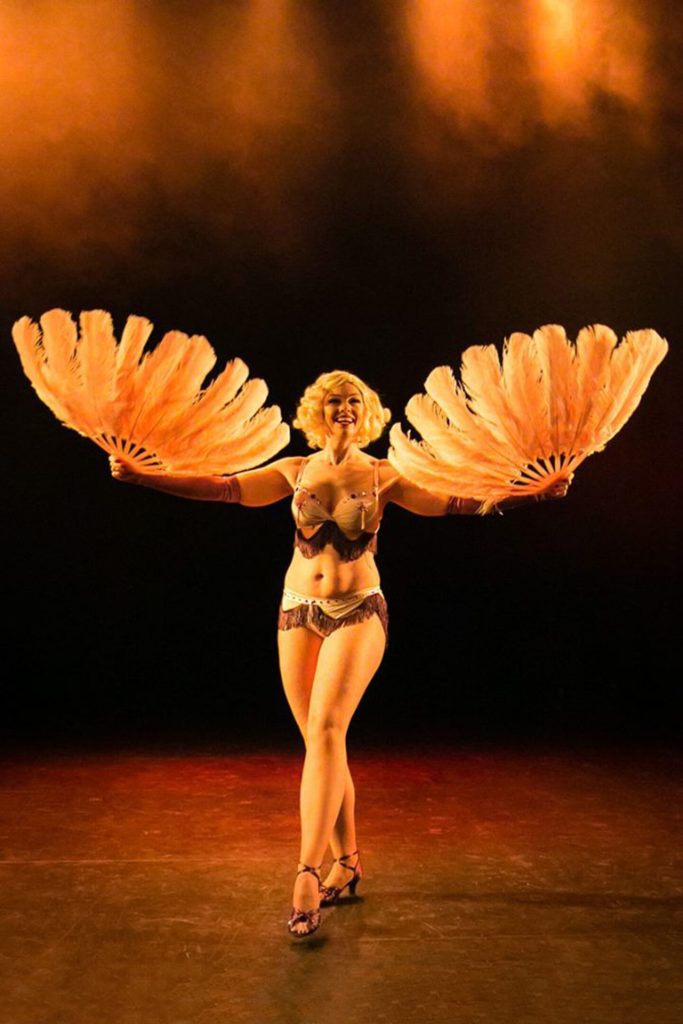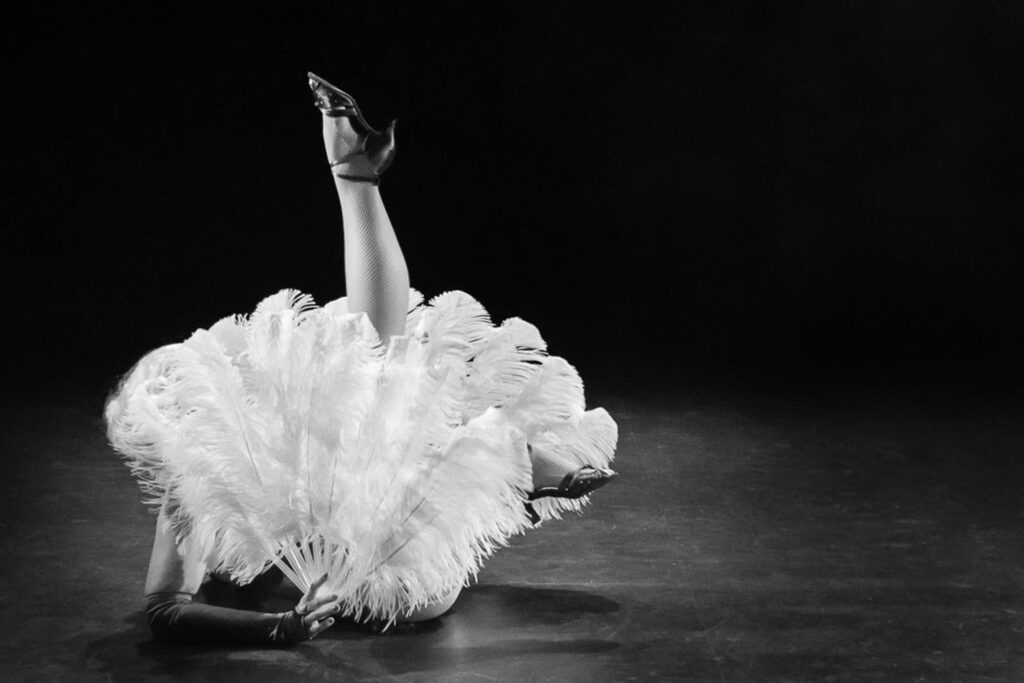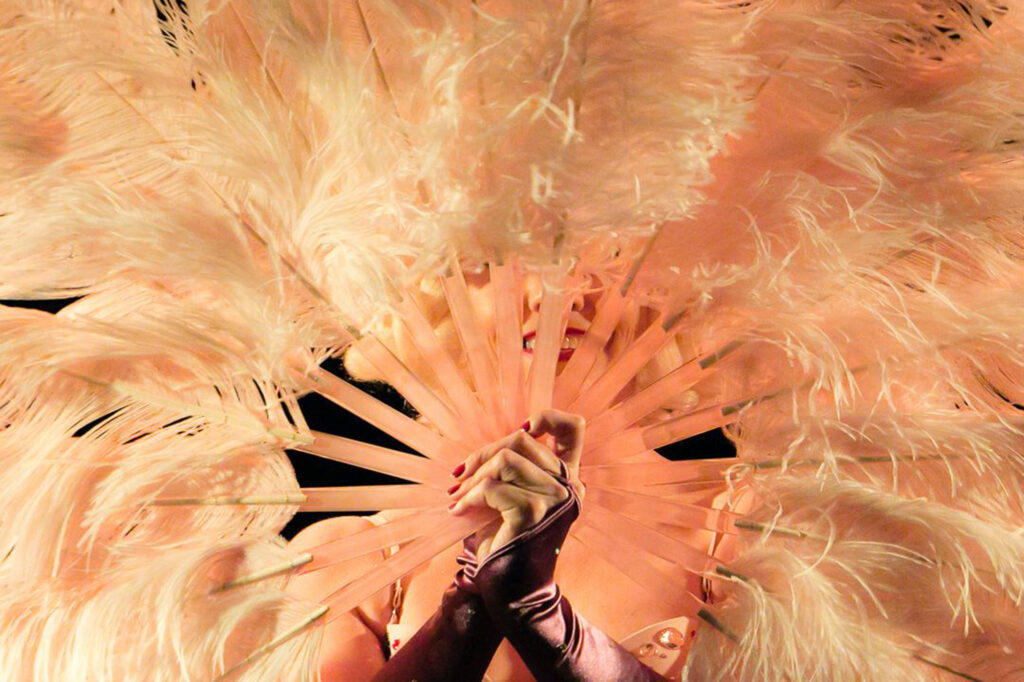 Act Description
A timeless elegance! In this classic burlesque feather fan act the audience is transposed back to the glamour of bygone times. With every movement the ostrich feather fans reveal and conceal, leaving the audience captivated by Maria Callista's sensuality and grace.
The feather fan dance suspends time, taking the audience on a journey to a bygone era of glamour and sophistication. It is perfect for all kinds of burlesque and variety shows or themed events such as The Great Gatsby, the 1920s or the golden age of Hollywood. With the option to modify nudity to suit the event, this act is suitable for a wide range of audiences.
To book this act please get in touch via the contact page.
Related Acts