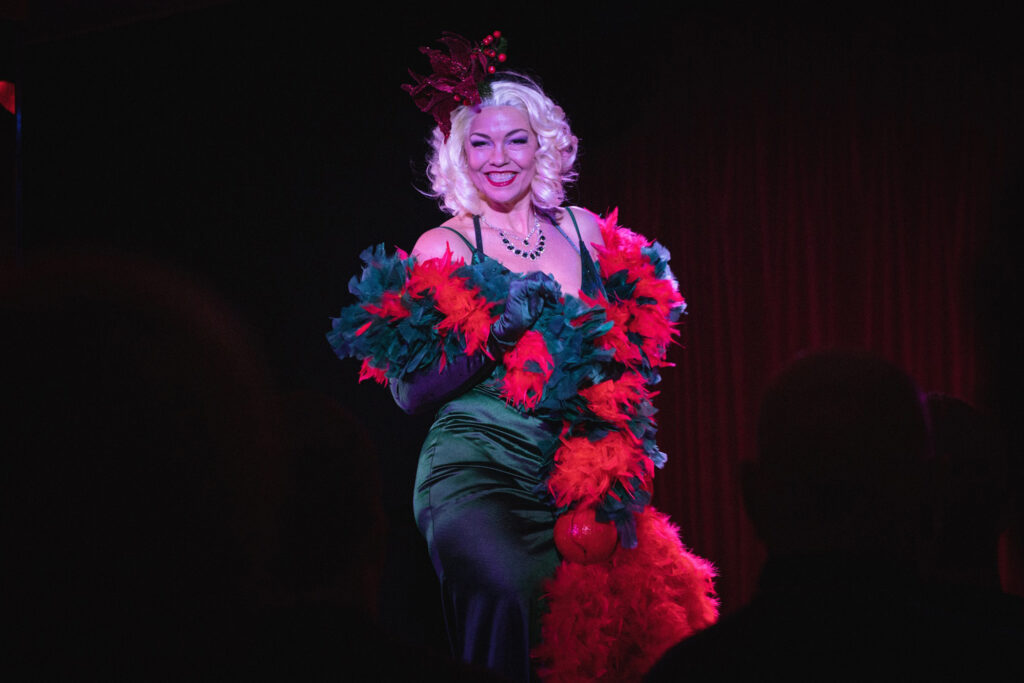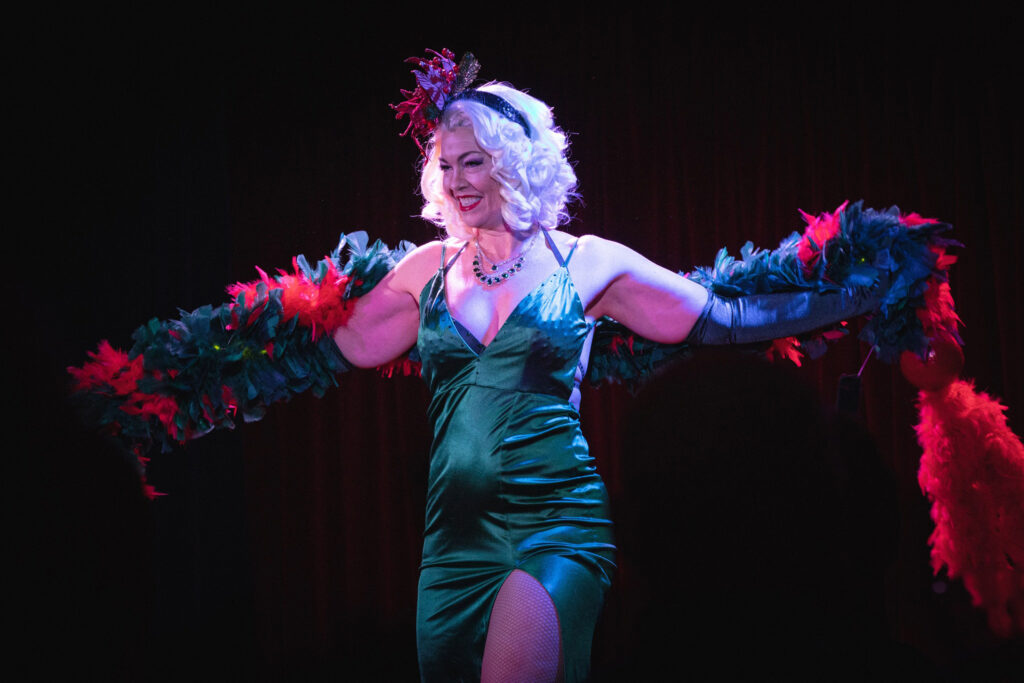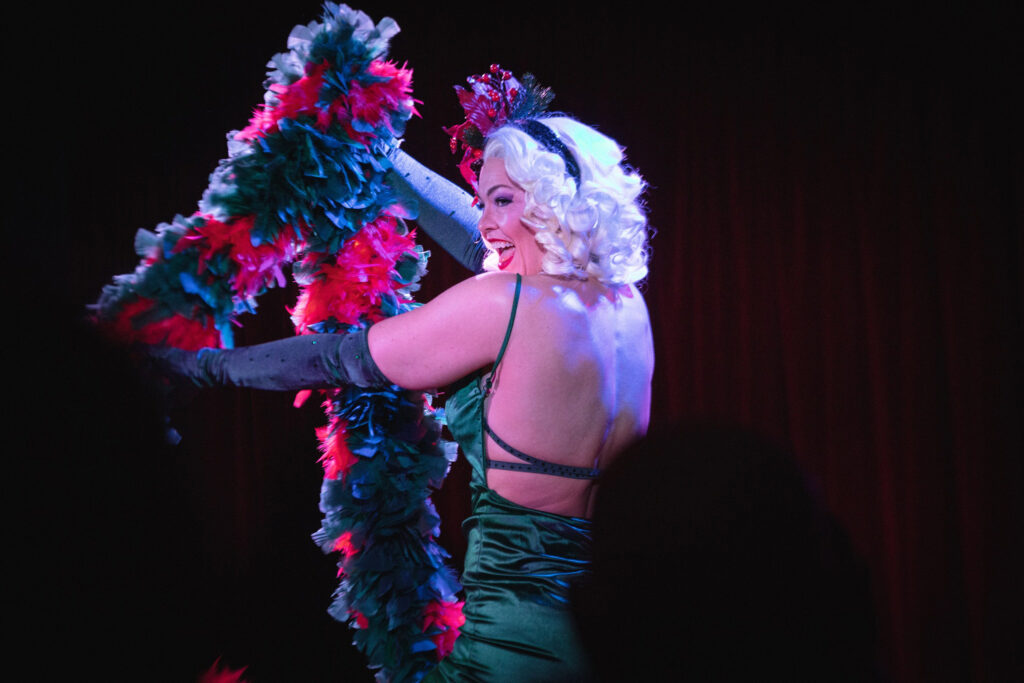 Act Description
Get ready for a delightfully mischievous twist on the festive season as Maria Callista unleashes her inner Grinch in the captivating Callista's Grinchmas Groove burlesque act.  Set to the jazzy strains of You're a Mean One, Mr. Grinch, this performance is a playful and cheeky celebration of the holiday spirit with a twist.
As the festive season draws near, Callista grows more annoyed with every passing day. Adorned in a resplendent green dress and accompanied by a festive boa, she takes the stage with an air of charming rebellion. With each playful sway and sassy shimmy, she brings the Grinch's antics to life, infusing the stage with a touch of whimsical allure.
Callista's Grinchmas Groove is the perfect addition to any Christmas or Grinchmas event, infusing the stage with a touch of festive mischief and holiday cheer.
To book this act please get in touch via the contact page.
Related Acts