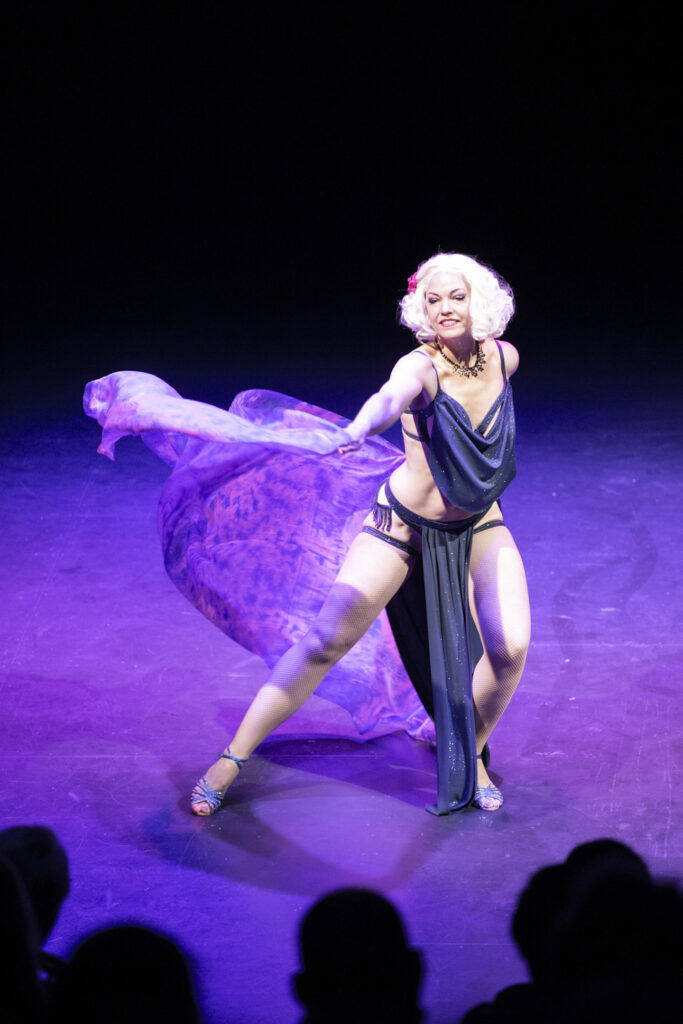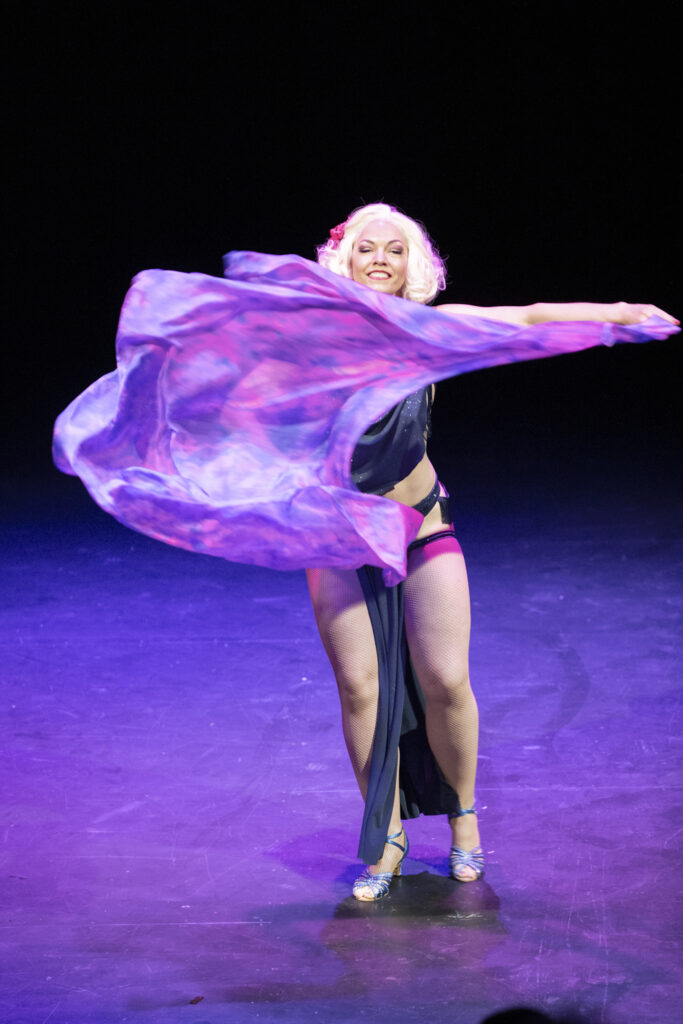 Act Description
Enter a realm of elegance and mystery in the enigmatic silk veil burlesque act, Silken Warrior. Set to the evocative melodies of Iron, this performance is a dance of elegance, power and hidden depths.
Draped in a dark blue costume that exudes mystique, Callista moves with poise and allure. She radiates sensuality and playfulness, leaving the crowd spellbound and yearning for more.
The Silken Warrior is a tribute to the hidden struggles that lie beneath the surface, a celebration of the warrior spirit that conquers challenges and embraces vulnerability with grace.
Related Acts