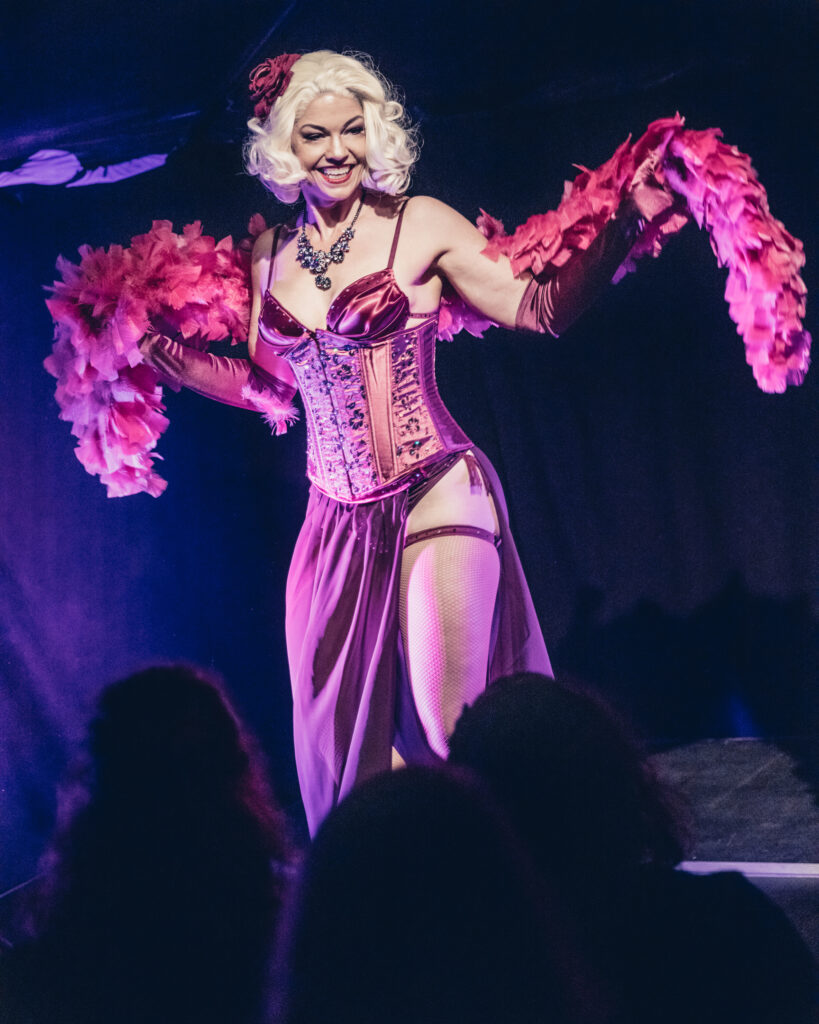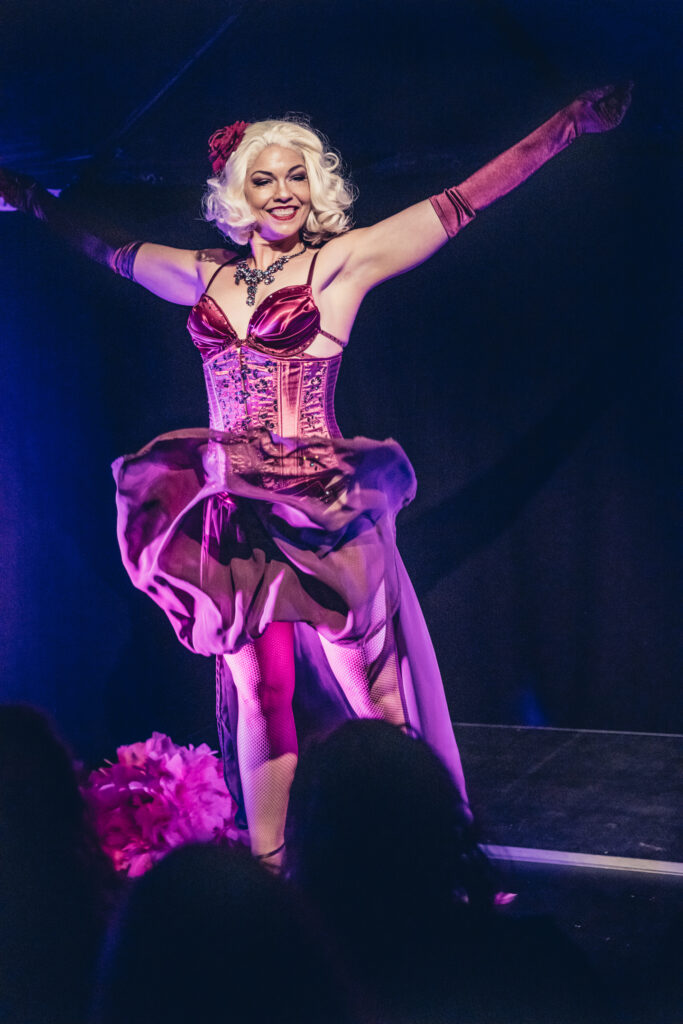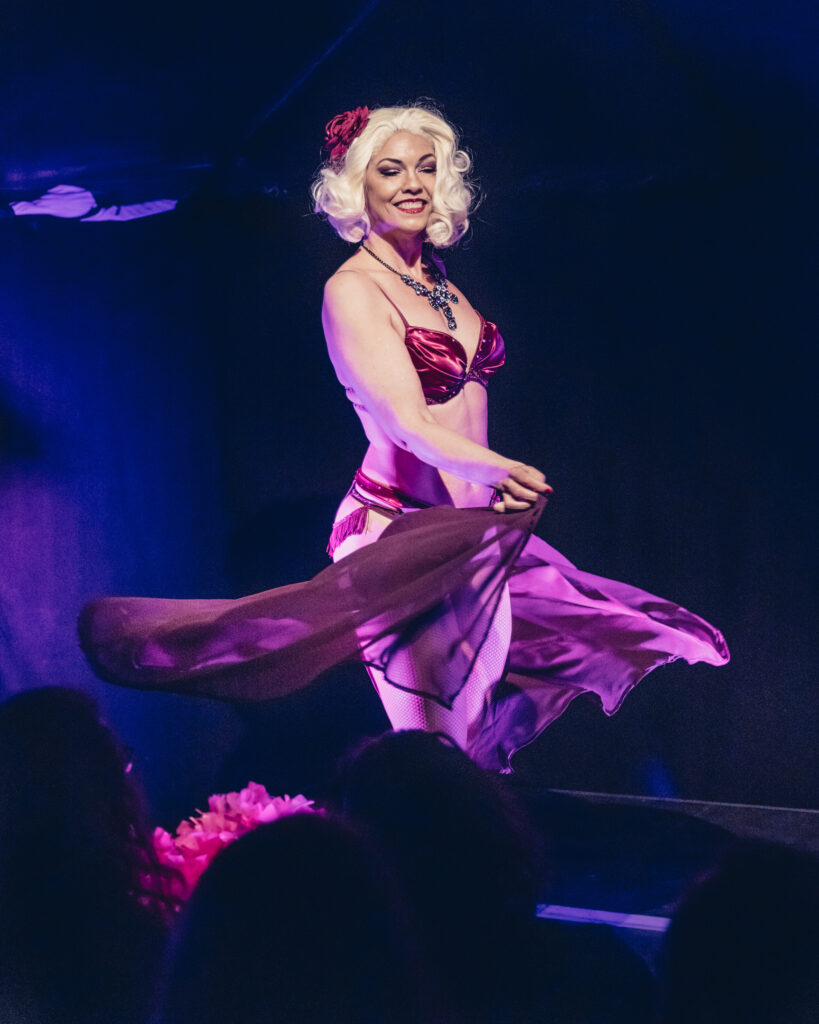 Act Description
Step into a world of vintage allure and playful enchantment as Maria Callista takes the stage in the captivating Fuchsia Frenzy feather boa act. Adorned in a stunning costume and accompanied by a feather boa, Maria invites you on a journey of elegance and playfulness.
Set to the vibrant rhythms of New Orleans Bump, this performance is a celebration of classic burlesque charm. It exudes vintage vibes and a charismatic energy. Maria Callista's playful sense of humour adds an extra layer of charm, inviting the audience to revel in the art of tease and the pleasure of the bump and grind.
To book this act please get in touch via the contact page.
Related Acts