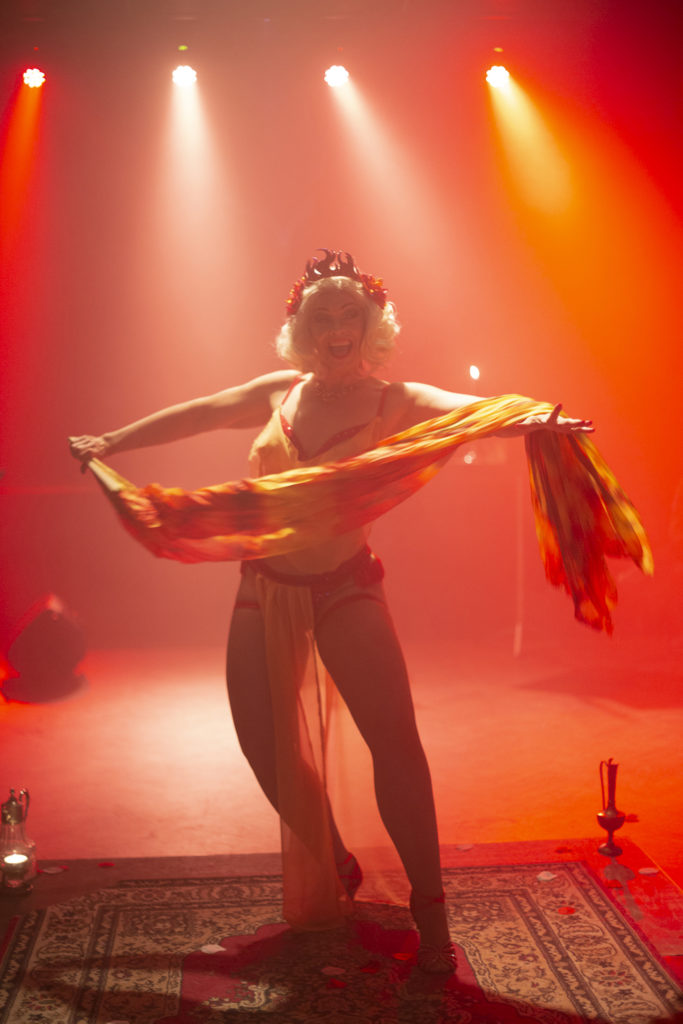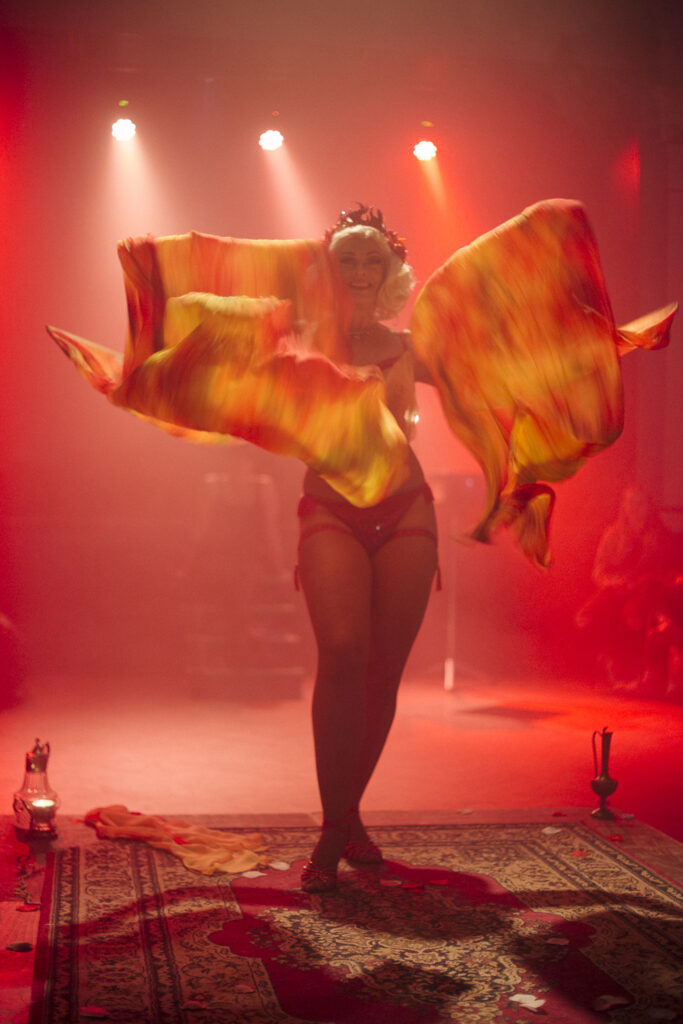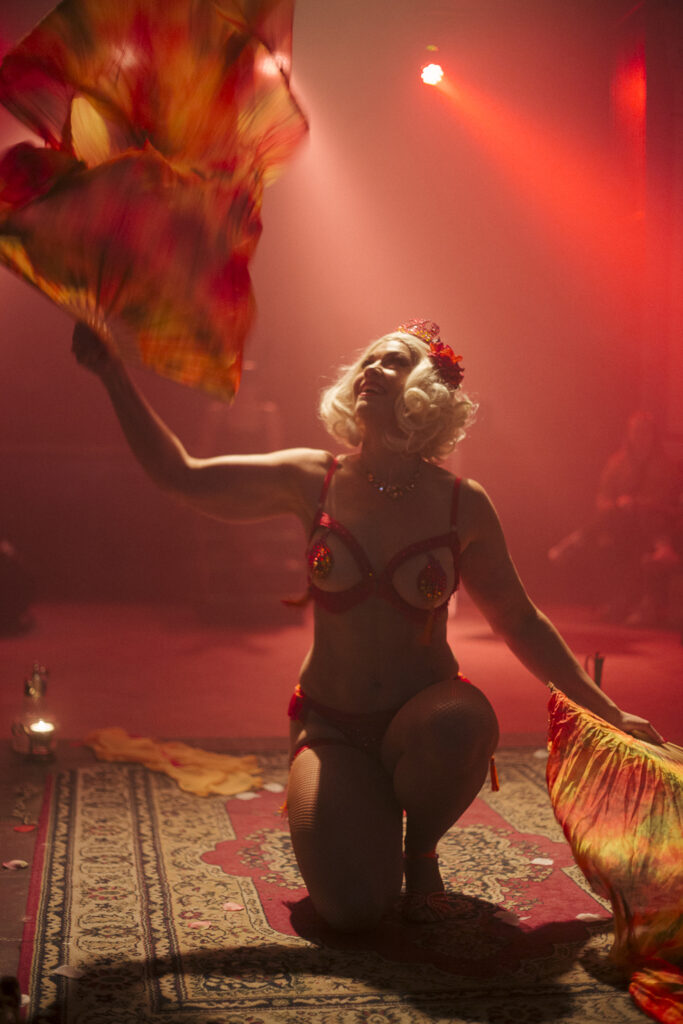 Act Description
A fiery temptation! The stage is set ablaze as the Fire Demon emerges. With a flick of her fans, she mesmerizes the audience in a sultry performance that will leave them breathless. As the silk fans twirl, so do the flames, intensifying the heat of the performance. 
This classic burlesque act is perfect for all kinds of events looking to add some red hot sensuality. And for a special Halloween edition, the Fire Demon can ignite the stage with her fiery and devilish charm.
To book this act please get in touch via the contact page.
Related Acts