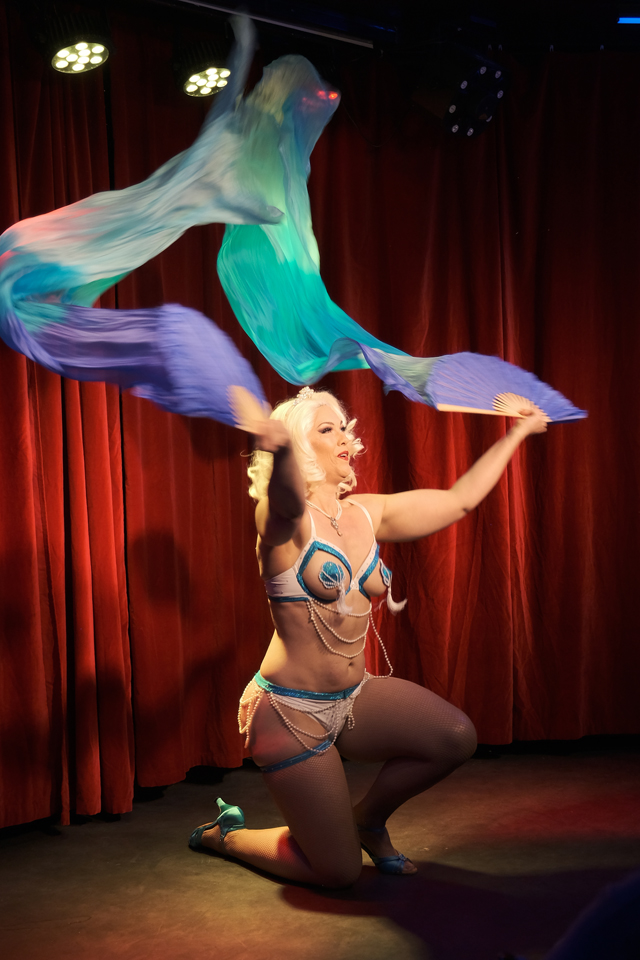 Act Description
Dive into the depths of a captivating fantasy in the mesmerising Pearl of the Ocean burlesque silk fan act. With the grace of an ocean goddess and the allure of a mermaid's siren song, Maria Callista weaves a spellbinding tale of elegance and enchantment.
As the haunting surf rock rhythms of Punta Baja fill the air, Maria emerges as a vision of aquatic beauty. Her silk fans, delicate and alluring, mirror the undulating waves of the ocean, captivating the audience with each flick and flourish.
Adorned in pearls that gleam like treasures from the deep, Maria Callista's presence exudes an aura of mystique and allure. Her performance is a dance of seduction, where every movement resonates like the ebb and flow of the tides, drawing the audience into her watery realm.
Related Acts