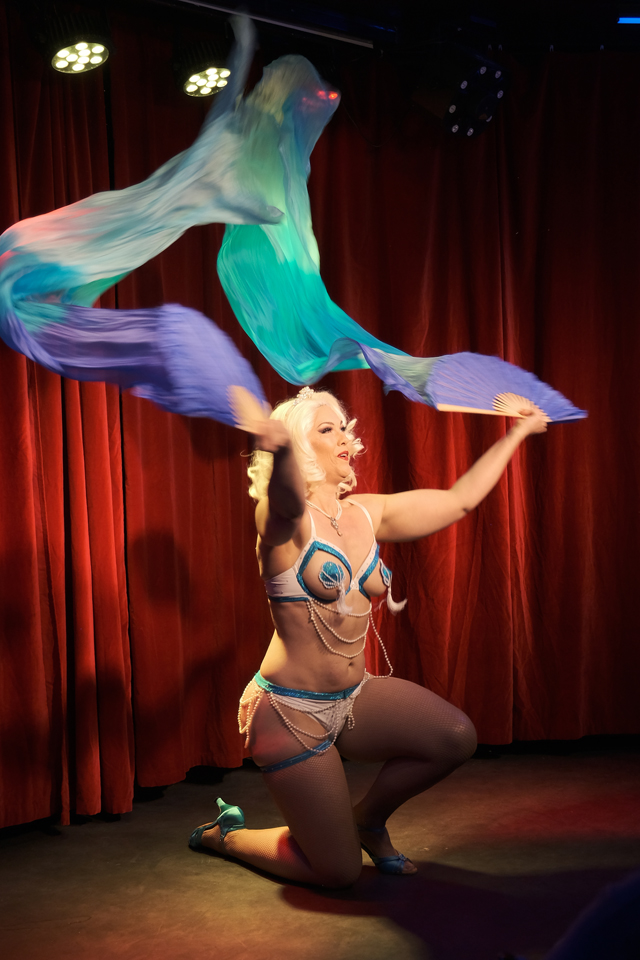 Act Description
The Mermaid's fan dance! Maria Callista takes to the stage with her mesmerizing silk fan act, embodying the calm and rough waves of the ocean. This Pearl of the ocean hypnotizes the audience as she gracefully moves her fans, creating beautiful and alluring shapes.
This classic burlesque act is a perfect addition to any show or event, adding a touch of glamour, elegance and tease.
To book this act please get in touch via the contact page.
Related Acts