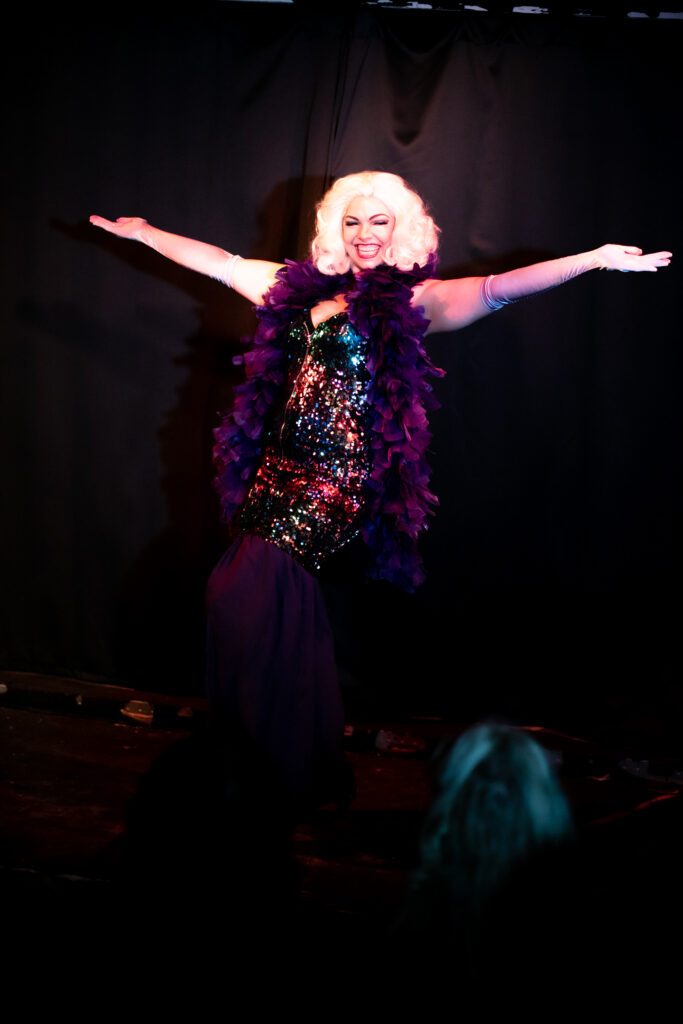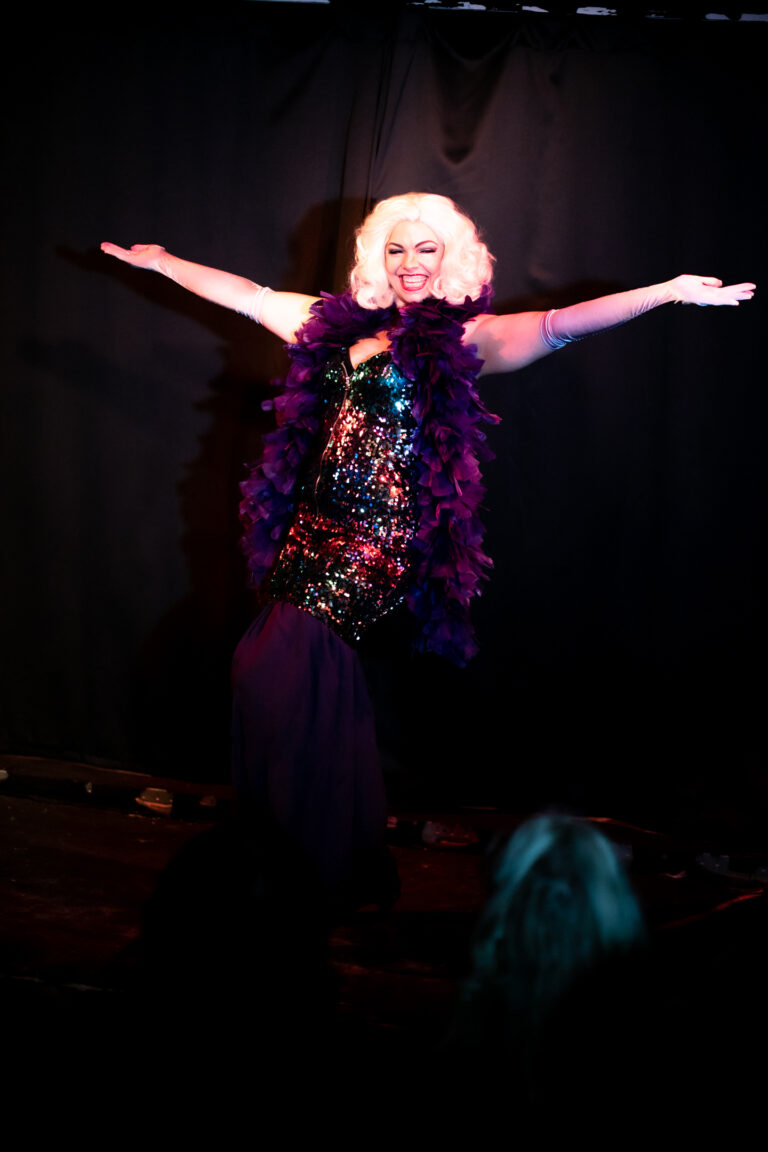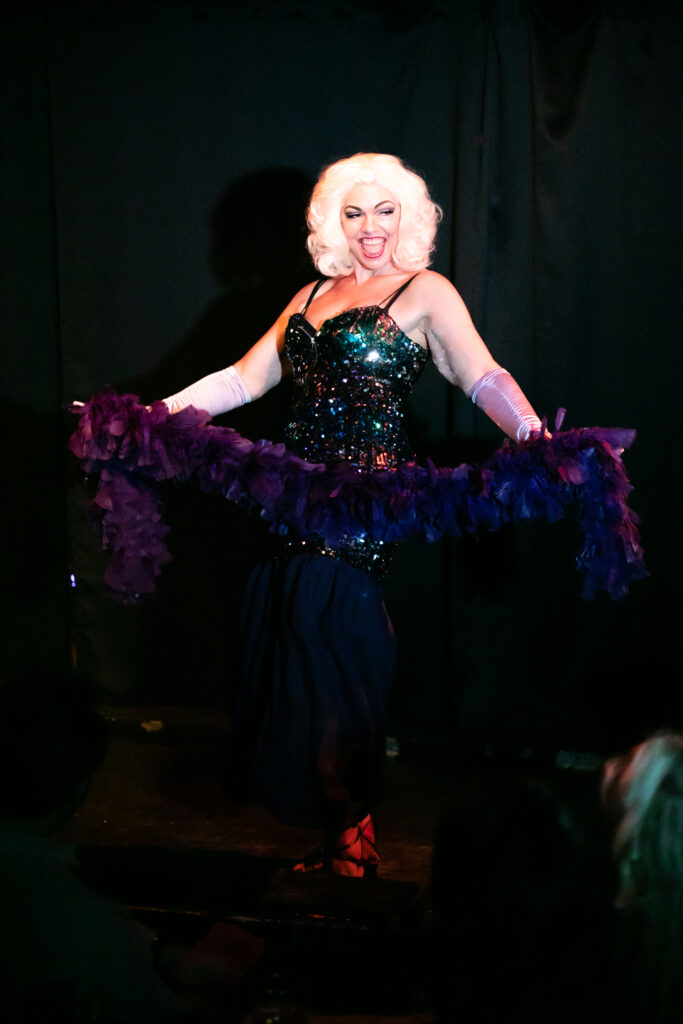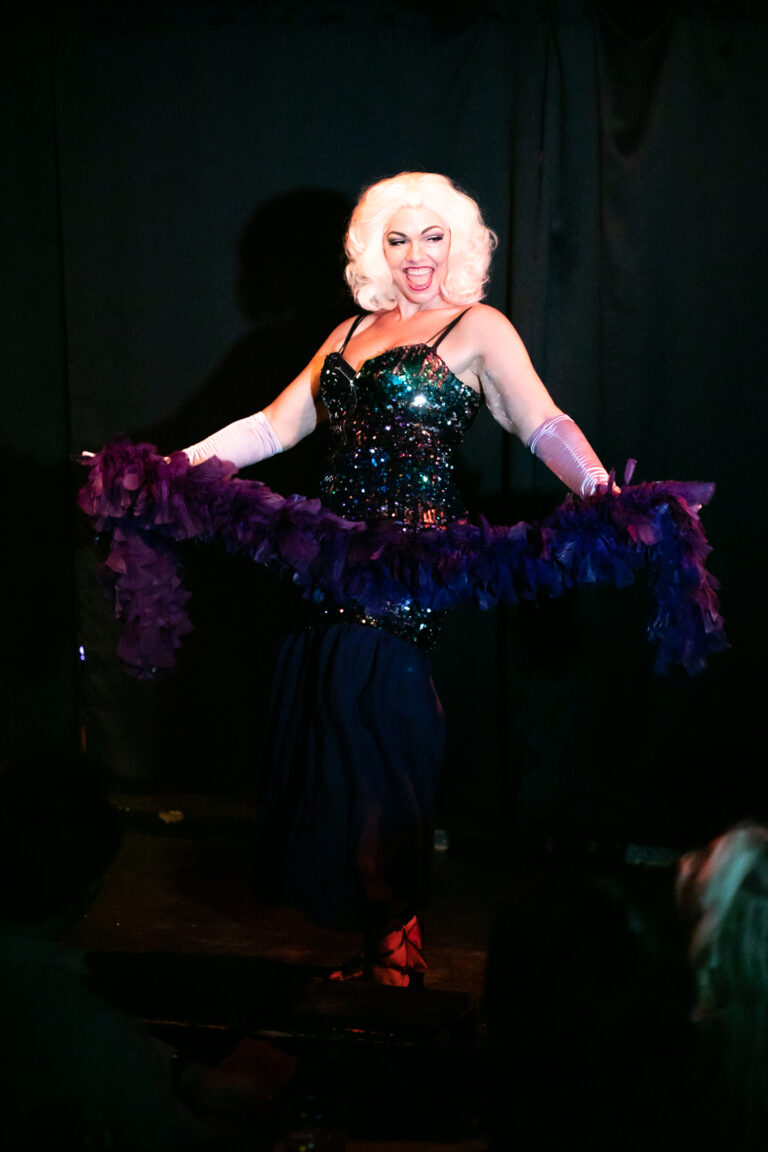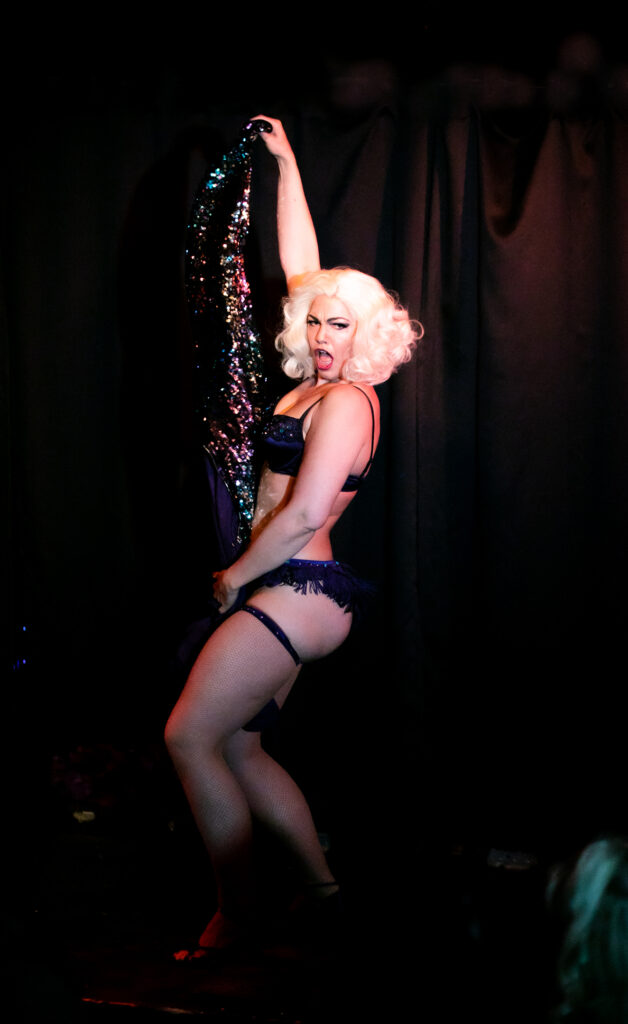 Act Description
Spellbinding hip thrusts! Maria Callista is the epitome of vintage glamour in this fun and fierce burlesque act. She captivates the audience with her spellbinding hip-thrusts and seductive moves, all while adorned in a luxurious costume and a bedazzled feather boa. As she bumps, grinds and shimmies across the stage, she demands the attention of the crowd and makes sure they are cheering loud enough or she will be annoyed! 
This act is perfect for any events looking to add some spice and humour to their lineup. With a combination of vintage glamour, humour and sensual movements, Maria Callista's bump and grind feather boa act is not to be missed. 
To book this act please get in touch via the contact page.
Related Acts