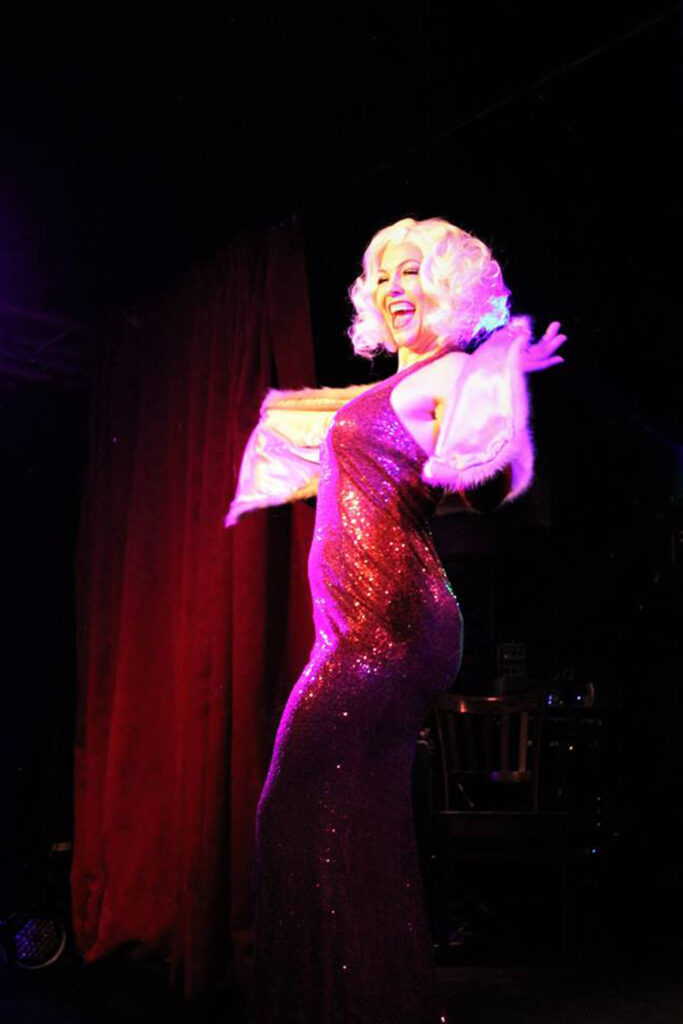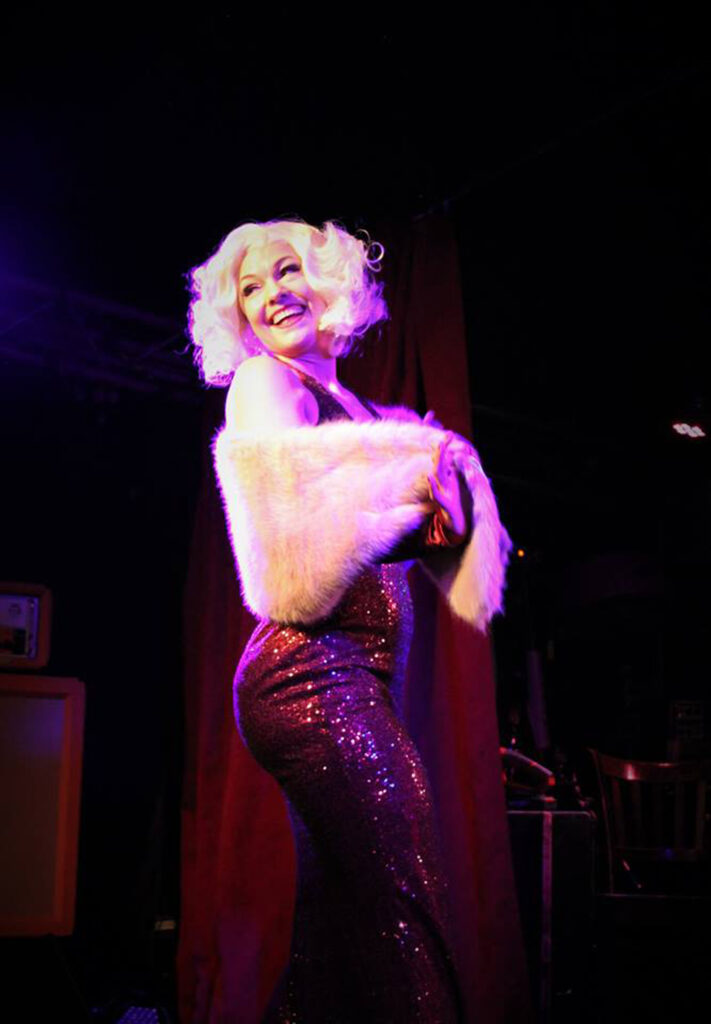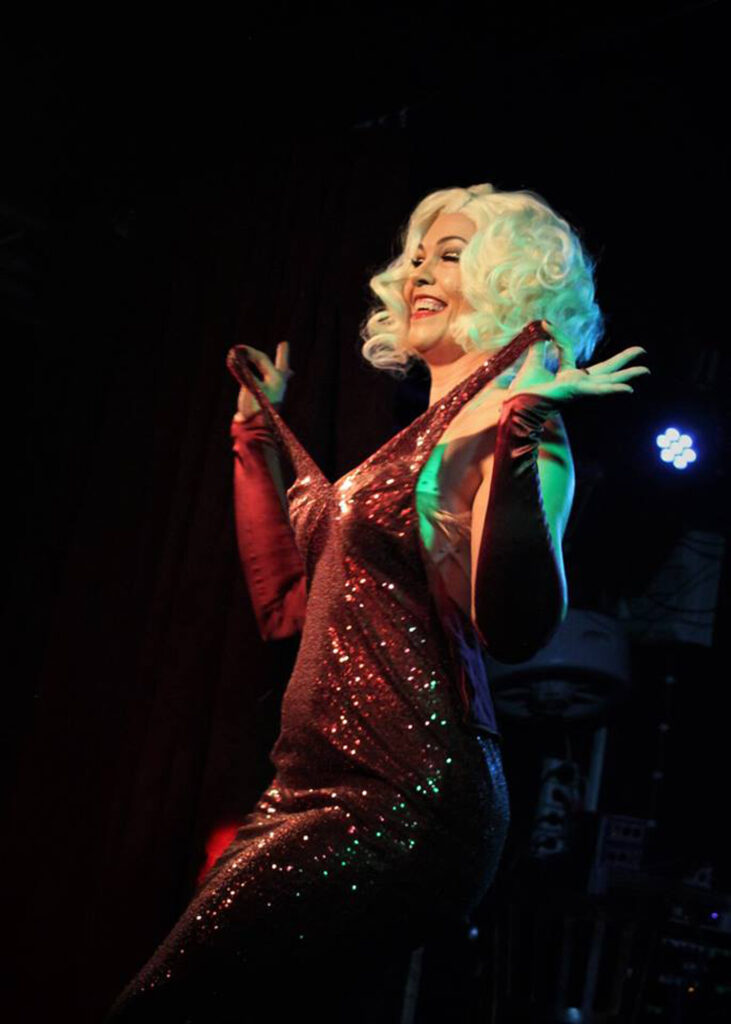 Act Description
 Step into the dazzling world of Maria Calista as she brings to life the timeless allure of Hollywood glamour in the electrifying Blonde Bombshell Extravaganza. A vision of opulence and elegance, Maria graces the stage in a captivating performance that celebrates the essence of vintage beauty and star-studded charisma.
The enchanting melodies of Mood Indigo and Blue Prelude fill the air, setting the stage for a journey into the golden era of silver screen enchantment. Adorned in a stunning sequin dress and fur, Maria Callista glides like a Hollywood icon preparing for a red carpet affair. Every step is a statement of confidence and allure, a reminder that blondes indeed have more fun.
To book this act please get in touch via the contact page.
Related Acts